RELEAFY Waxi, a game-changing wax cartridge that fearures a built-in retractable dab tool
What sets the RELEAFY Waxi apart is its unique retractable dab tool, seamlessly integrated into the mouthpiece for unparalleled convenience. Gone are the days of fumbling for a separate dab tool while trying to enjoy your favorite concentrates. With Waxi, it's all in one – simply retract the tool from the mouthpiece, and you're ready to load and enjoy your wax with ease. This sleek and discreet design not only streamlines your vaping experience but also ensures that you get the most out of your concentrates with precision and efficiency. Say hello to a new era of vaping, where convenience and functionality come together in perfect harmony with Waxi.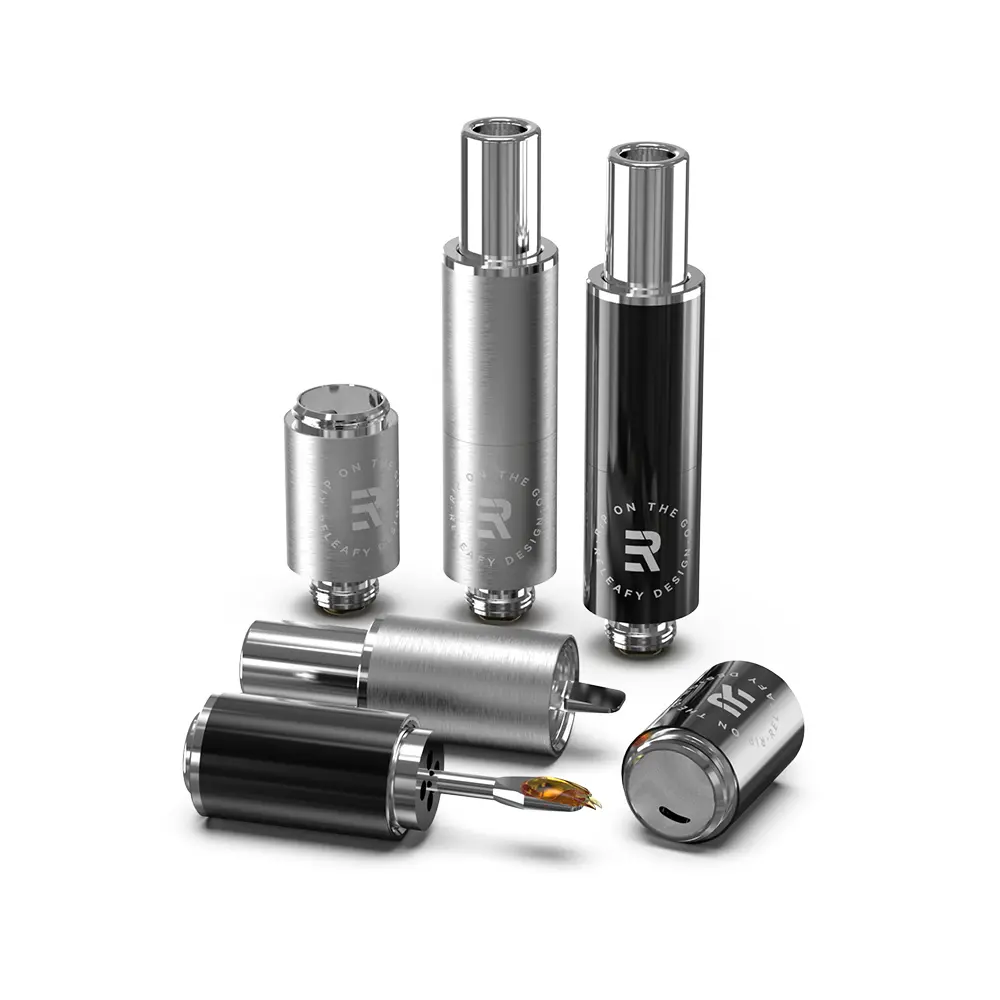 Features:
Integrated Dab Tool, Easy To Load;
Dab Tool is Fully Detachable, Easy To Clean;
Quartz Coil, Easy To Maintain;
Compatible With All 510 Battery.
Specification:
Dimensions: Φ11.2*49.5mm
Resistance: 1.0 ohm
Coil Material: Quartz
Mouthpiece: Stainless Steel
Tank: Medical Grade Stainless Steel
Connect: 510 Thread
Recommended Working voltage: 3.5-4.2V
How to use:
Step 1: Screw Off The Base Part
Step 2: Press On The Mouthpiece To Extend The Dab Tool
Step 3: Scoop And Load Wax Into The Base Part
Step 4: Screw The Top Part Back On
Packaging: