The First Portable Vape Pen Supports Both Precise Temperature Control and Voltage Control.
RELEAFY TORCH 2.0 Portable vape pen is the first vape kit that offers true precision temperature control which ranges from 450℉ to 550℉ and is paired with the ceramic chamber. TORCH 2.0 Portable vape pen also has the voltage control mode, equipped with a quartz chamber to serve dense vapor.
TORCH 2.0 Portable vape Pen features a 1100mAh battery and glass mouthpiece paired with a heat-insulating magnetic cap, which is all combined to bring the purest hits out of your favorite material.
The entire vaporizer is packed up in a small superior-quality carry case. You can also add other vaping accessories to its portability.
Features
Usage: Portable vape pen
Top Airflow Design
Auto-Heat Mode
Heat Insulated Magnetic Cap
Fully Charges In 50-Minutes
Zinc Alloy Construction
Hidden Type-C Charging Port
Medical Grade Metal Vapor Path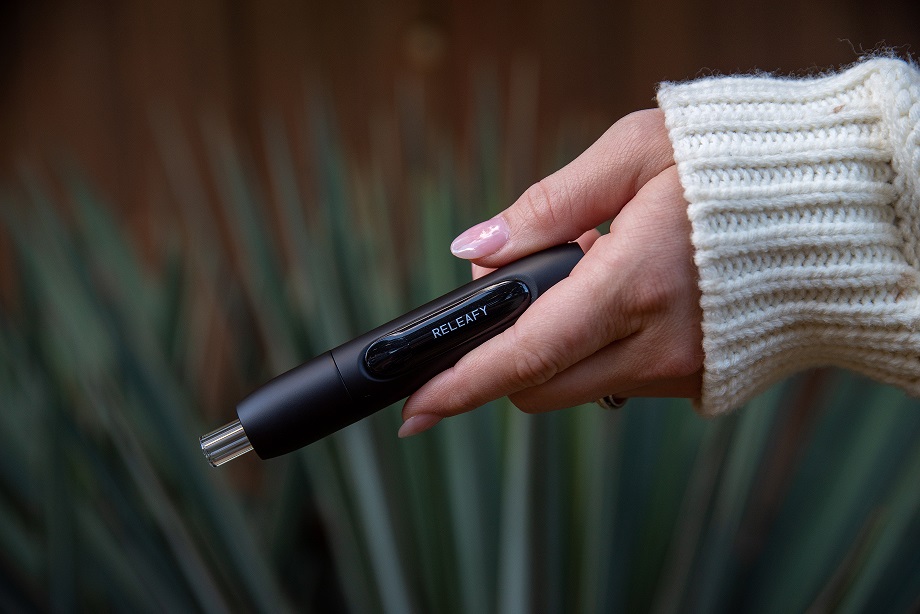 Specifications
Dimensions: Φ23*129mm/ Φ0.91*5.04in
1100mAh Internal Battery
Maximum Power Output: 30W
Dual Heating Chamber: Ceramic & Quartz
Temperature Settings: 450°F -500°F -550°F
Voltage Settings: 3.0V/23W -3.5V/31W -4.0V/40W
---
FAQ BEFORE CUSTOMER ORDER RELEAFY TORCH 2.0 Portable VAPE PEN
How many materials can be loaded into the Torch 2.0 chamber?
Pick up a tiny portion of materials: 0.1g should be enough for you to enjoy it.
What's the difference between Torch 2.0 ceramic chamber and the quartz chamber?
The ceramic heating chamber is paired with temperature mode.
The Quartz heating chamber is paired with voltage mode, the choice for cloud chasers.
What's the difference between Torch and Torch 2.0?
Airflow design is greatly simplified for a smoother experience, and easier disassembly and maintenance.
Output settings from Temp mode only to Temp mode & voltage mode
Heat chamber choice from ceramic chamber *2pcs to ceramic chamber *1pcs and quartz chamber *1pcs provided a more optional and more different experience.
How to turn on my Torch 2.0 pen?
Quickly click the button 5 times to turn on your Torch 2.0 Pen.
How to set the heating temperature?
Click the button 3 times in 2s to set the temperature/voltage you prefer.
What's the difference between temperature output mode and voltage control output mode?
The temperature output levels are 450°F-500°F-550°F, for the ceramic chamber. Under the temperature mode control, the device's temperature is relatively constant and stable, the taste will be better and more consistent, while the smoke will be less.
The Voltage output levels are 3.0V-3.5V-4.0V, for the quartz chamber. Under the voltage control mode, the device's temperature will continue to rise, and the smoke cloud will be bigger.
What's the specification for the Torch 2.0 internal battery?
The Torch 2.0 equips with a 1100mAh rechargeable battery with Type-C fast charging.
How long can Torch 2.0 last with a full charge?
Torch 2.0 can last 60 minutes of continuous heating after a full charge.