RELEAFY Glow 2-in-1 Vaporizer has an upper hand in 2 operational modes, 3 power levels, and adjustable airflow.
Only accepting concentrates, it features a 2-in-1 multi-function, which can switch from the Enail mode to Dab Pen Mode for traveling by twisting off the airflow controlling unit and WPA and screwing the glass mouthpiece on the top and airflow controlling unit on the bottom.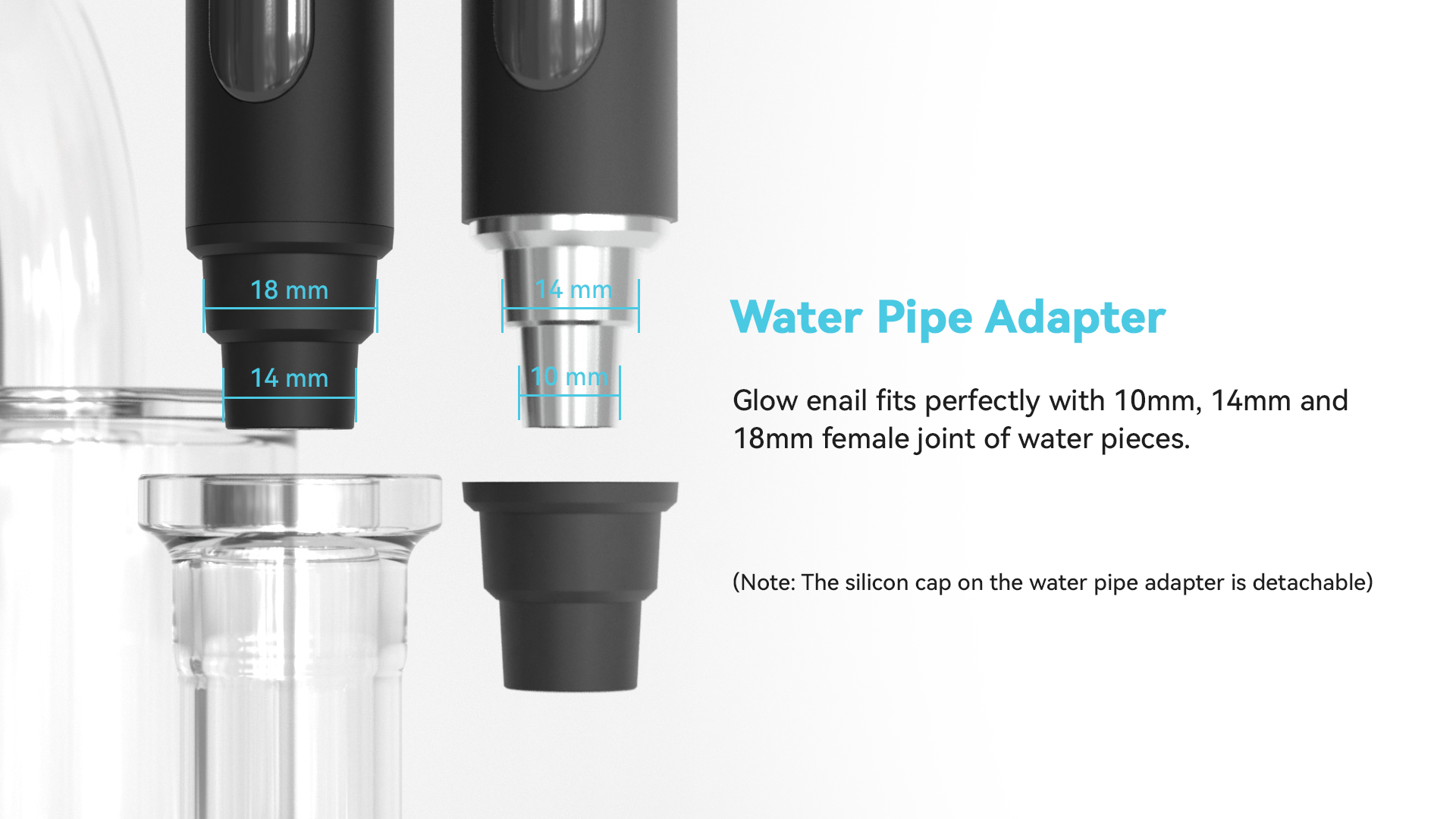 Key futures:
The Enail mode can be paired with 10mm, 14mm, and 18mm female joints of water pieces.
The airflow path is isolated to contribute to purer vapor, it also allows you to customize your airflow via pressing the airflow controlling unit.
The 3 power levels range from 3.4V to 4.2V, three clicks to circle and select your preferred setting.
Powered by a 1000mAh internal battery, it is charged via USB-C port for 70min fully charge.
It is truly something to hold and behold, especially for its convenience, and portability, and is designed for people who are keen on cloud tricks.
How To Use It:
1. Take off the cap and load concentrates
2. Click twice to activate auto-heating
3. Press the airflow controlling unit to let more air in.
RELEAFY Glow 2-in-1 Vaporizer PACKAGE LIST
1 * Carry Case
1 * Releafy Glow Enail
1 * Extra Heating Chamber
1 * Glass Mouthpiece
1 * USB-C Cable
1 * Dab Tool
1 * Cleaning Brush
1 * User Manual